The legend of King Arthur, the fabled ruler of medieval Britain, is steeped in tales of magic, knights, and legendary swords. Among these legendary swords, none is more iconic than Excalibur, the mythical blade said to have been pulled from a stone.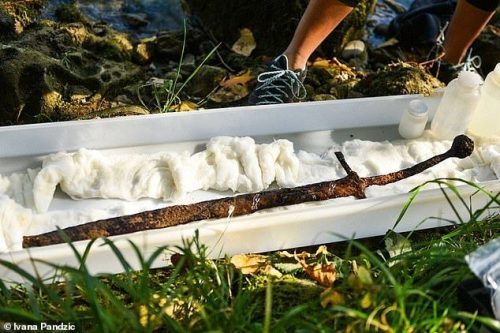 While the existence of King Arthur remains a subject of debate, recent archaeological findings have unveiled a discovery that closely mirrors this legendary tale. In the depths of a Bosnian lake, a 700-year-old sword was found embedded in solid rock, sparking fascination and excitement in the world of archaeology.
The Discovery of Excalibur
The 14th-century sword, now dubbed Excalibur, was unearthed in the Vrbas River near the village of Rakovice in northern Bosnia and Herzegovina. It lay concealed beneath the water's surface, encased in solid rock, 36 feet below.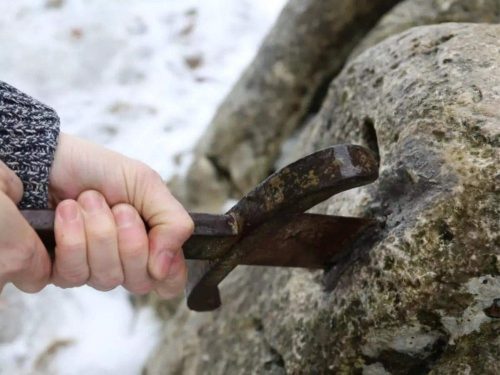 Ivana Papdzic, an archaeologist and curator at the Museum of the Republika Srpska, played a pivotal role in the excavation of Excalibur. She emphasized the need for special care when removing the rusted sword from its rocky prison.
"The sword was stuck in solid rock, so special care was needed when pulling it out. This is the first sword found near the medieval city of Zvecaj, so it has dual value – both scientifically and historically," she explained. Papdzic highlighted that only one other sword from this period has been discovered in the Balkans over the past 90 years, underscoring the rarity and significance of Excalibur's unearthing.
A Glimpse into the Past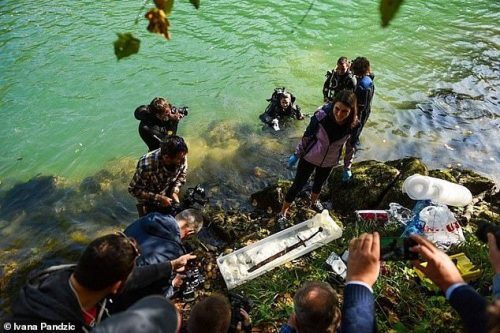 Analysis of the blade's composition reveals that Excalibur dates back to the late 13th century and the early 15th century. The sword's discovery near the ruins of a medieval castle in the city of Zvecaj provides a glimpse into the rich history of the region.
King Arthur's Excalibur and Real-World Parallels
While many scholars and historians believe that the legend of King Arthur's Excalibur serves as a metaphor for the extraction of iron ore from stone and represents the Iron Age, it is fascinating to note that real-world instances of medieval swords thrust into stones exist. One such case can be found in Tuscany's Montesiepi Chapel. These instances evoke a sense of wonder and curiosity, blurring the lines between myth and reality.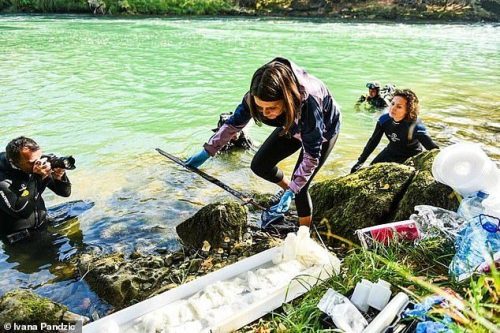 The discovery of a 700-year-old sword, now known as Excalibur, embedded in solid rock at the bottom of a Bosnian lake, offers a captivating link between myth and history. Archaeologists, historians, and enthusiasts celebrate this remarkable find for its rarity and its potential to shed light on the region's medieval history.